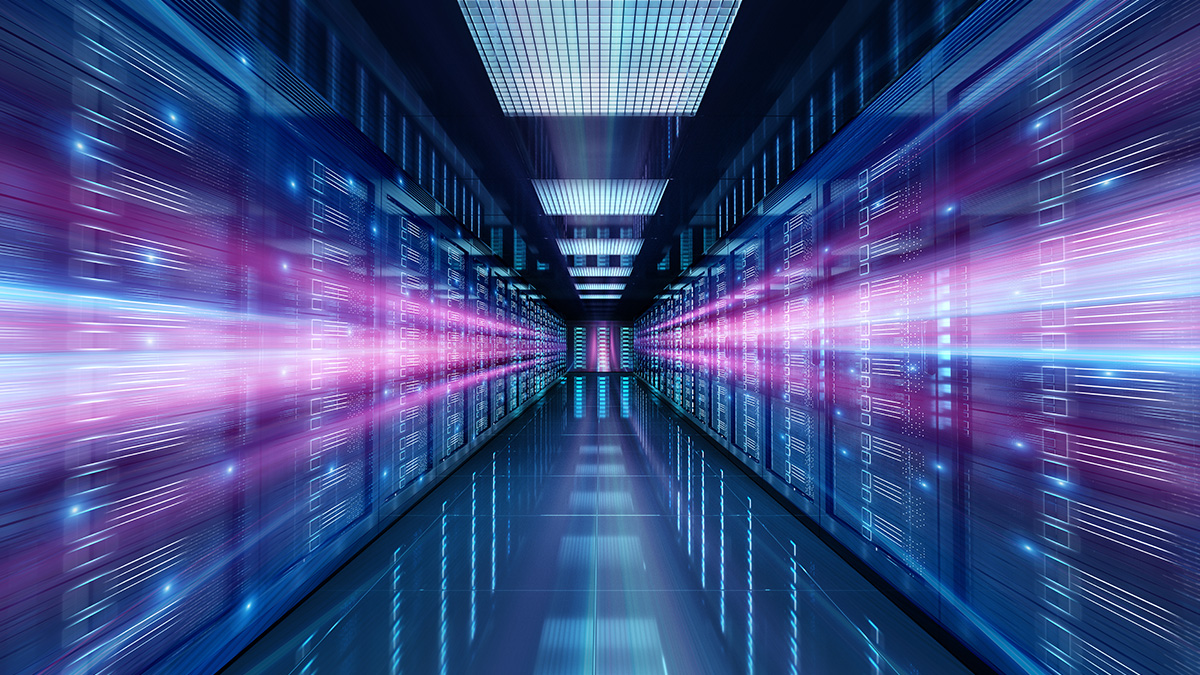 Brian Bonar, Chairman & CEO of Dalrada, states, "We are very excited to collaborate with leading companies like Lenovo and Iceotope. This partnership allows Dalrada to provide a liquid-cooled solution that combines the benefits of Likido®ONE's robust system cost-savings, increased performance, and output. A bonus is that the heat recovery and modular design is customizable, as a solution for a multitude of applications."
This partnership serves various needs, including the data mining industry, as Dalrada's LikidoONE is used to cool, recover heat, reduce energy consumption, and allow more run-time for less in high-performance computing environments.
Lenovo provides best-in-class servers designed to optimize density and performance within typical data center infrastructure limits. Combining liquid cooled HPC and heat recycling in a complete system increases compute density, performance, and cooling efficiency with power-hungry workloads. Creating cost-saving efficiencies with clean energy technology for power-consuming applications advances further development and use of analytics, cloud, grid deployments, analytics workloads, and large-scale cloud and virtualization infrastructure.
Iceotope engineered chassis-level immersion cooling for the whole IT stack – in every use case from hyperscale to extreme edge – with up to 96% water reduction. Industry-standard form factors allow simple maintenance and hot-swapping with ease and no heavy lifting. David Craig, Iceotope CEO, explains, "Iceotope is dedicated to ensuring the durability, reliability, efficiency, and long-term viability of Fluid Edge facilities, where air-cooled approaches have a limited future."
The Likido-Lenovo-Iceotope 360º solution is an integrated, immersion-cooled microdata center with clean energy-driven cooling and heat recycling for maximized clean-energy efficiencies.
The new partnership with Lenovo and Iceotope authorizes Dalrada to market and sell the combined system in the US and Puerto Rico.
Dalrada continuously builds on its core practices of engineering, technology, and life sciences while operating under the tenet of bringing innovative products and services to a complex new world. As consumers, businesses, and governments plan for a sustainable future, Dalrada's subsidiaries are responding with alternative solutions that are affordable, available, accessible, and impactful.
For more information on Dalrada and its subsidiaries, visit www.dalrada.com.
About Lenovo
Lenovo (HKSE: 992) (ADR: LNVGY) is a US$60 billion revenue Fortune Global 500 company serving customers in 180 markets around the world. Focused on a bold vision to deliver smarter technology for all, we are developing world-changing technologies that power (through devices and infrastructure) and empower (through solutions and software) millions of customers every day and together create a more inclusive, trustworthy, and sustainable digital society for everyone, everywhere. To find out more visit https://www.lenovo.com
About Iceotope
Iceotope's chassis-level precision immersion cooling solutions are engineered to cool the whole IT stack, in every use case, from Hyperscale to the Extreme Edge.
Offering up to 96% water reduction, up to 40% power reduction, up to 40% carbon emissions reduction, up to 84% cooling cost reduction, and up to 40% cost reduction per kW of ITE, Iceotope's precision immersion cooling solutions are game-changing in the design, build and operation of data centers.
100% sealed at chassis level, Iceotope's liquid cooling solutions offer extreme cooling performance whilst isolating and protecting the critical IT from the surrounding environment and atmosphere. Industry standard form factors allow simple maintenance and hot swapping to be carried out – in any location – with ease, without mess, nor the need for heavy lifting gear. For details, visit www.iceotope.com.
 About Likido® Limited ("Likido®")
Likido®, an international technology company developing advanced solutions for the harvesting and recycling of energy, is a wholly-owned subsidiary of Dalrada Corporation. Using its novel heat pump systems (patent-pending), Likido® is revolutionizing the renewable energy sector with the provision of innovative modular process technologies to maximize the capture and reuse of thermal energy for integrated heating and cooling applications. With uses across industrial, commercial, and residential sectors, Likido® seeks to provide cost savings and to minimize carbon emissions across supply chains. Likido's novel technologies enable the effective recovery and recycling of process energy, mitigating climate change, and enhancing quality of life through the provision of low-carbon heating and cooling systems. For more information, please visit www.likido.net.
About Dalrada (DFCO)
With perseverance, valor, dedication, and vision, Dalrada Corporation is dedicated to tackling worldwide challenges of today and tomorrow.
Dalrada is a global company that operates under the tenet of creating impactful innovations that matter for the world. The Company works continually to produce disruptive solutions that bridge the gap of accessibility and accelerate positive change for current and future generations.
Established in 1982, the Company has since grown its footprint to include the business divisions: Dalrada Health, Dalrada Precision, and Dalrada Technologies. Each of Dalrada's subsidiaries actively produces affordable and accessible world-class solutions to global problems. For more information, please visit www.dalrada.com.
Disclaimer
Statements in this press release that are not historical facts, the statements are forward-looking, including statements regarding future revenues and sales projections, plans for future financing, the ability to meet operational milestones, marketing arrangements and plans, and shipments to and regulatory approvals in international markets. Such statements reflect management's current views, are based on certain assumptions, and involve risks and uncertainties. Actual results, events, or performance may differ materially from the above forward-looking statements due to a number of important factors and will be dependent upon a variety of factors including, but not limited to, our ability to obtain additional financing that will allow us to continue our current and future operations and whether demand for our products and services in domestic and international markets will continue to expand. The Company undertakes no obligation to publicly update these forward-looking statements to reflect events or circumstances that occur after the date hereof or to reflect any change in the Company's expectations with regard to these forward-looking statements or the occurrence of unanticipated events. Factors that may impact the Company's success are more fully disclosed in the Company's most recent public filings with the US Securities and Exchange Commission ("SEC"), including its annual report on Form 10-K.
# # #