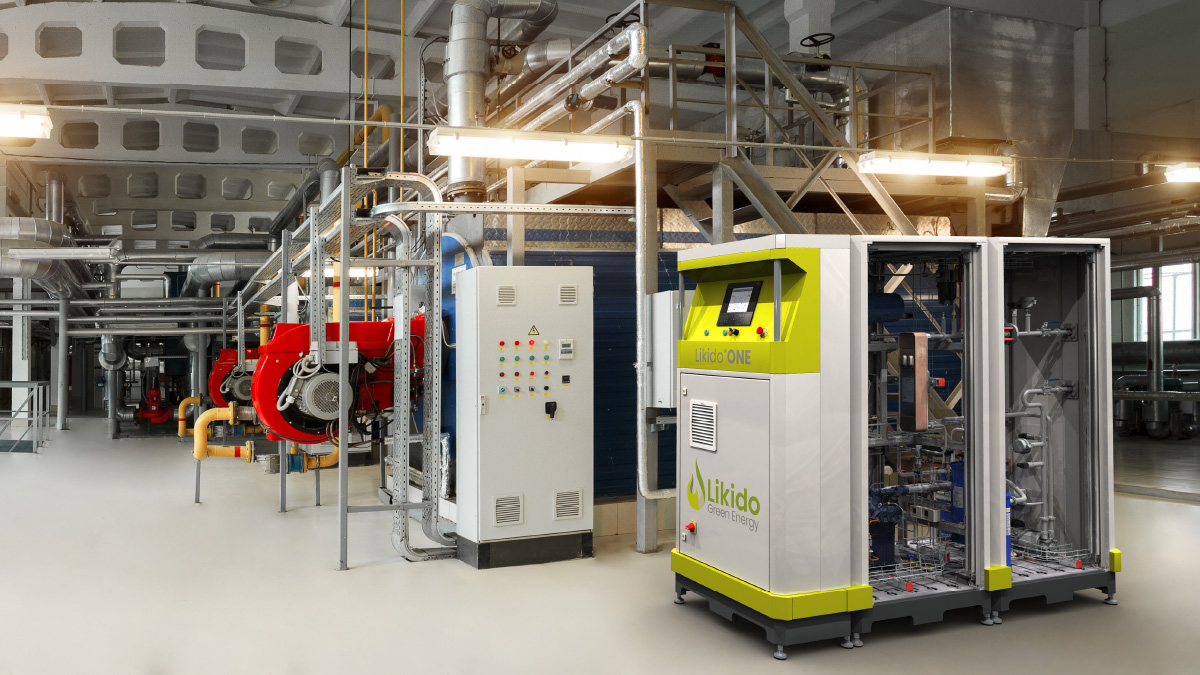 SAN DIEGO, CA – MARCH 10, 2022 – Dalrada Corporation (OTCQB: DFCO, "Dalrada") is privileged to announce that the Company's clean energy subsidiary Likido® is earning serious interest from major commercial entities and top-federal agencies.
Recent attention comes from governmental bodies recognizing Likido®ONE's heat pump capabilities that produce "clean" energy – at a rate seven times more efficient than traditional water heaters and boilers while reducing energy consumption up to 75%. Interest in the unique heat pump stems from aggressive cost-cutting goals in federal buildings and market transformation with new carbon-reducing technologies.
The U.S. government is committed to sustainability and interagency collaboration for clean energy initiatives like Net Zero by 2050, and recent global developments accelerated those efforts. The current administration's renewed push for clean energy shifts America from dependence on certain petrostates.
Exponentially-rising oil and natural gas costs, and potential embargos, will ultimately prevent the import of fuel sources from oil-rich areas, particularly in Europe. Outside of the U.S., other leading nations are expected to follow suit as a means of jumpstarting energy transition efforts.
At a time when all energy sources are in high demand, to combat worldwide shortages and high prices, fossil fuels may once again be viewed to provide energy. Likido® provides readily-available energy and cost-efficient heat pumps that run on alternative fuel sources, not depending solely on natural gas, reduces carbon footprints, and drives global sustainability initiatives.
According to Dalrada Founder & CEO, Brian Bonar, "Recognition as a global leader in clean energy is an honor. It's our mission to create innovation that positively impacts the world and meets sustainability needs head-on. Becoming a true solution in this space while directly addressing noble and just causes – like our current situation – is what drives Likido® forward."
Dalrada leads with disruptive advanced technology solutions to reduce time and expense to market as an alternative to greenhouse gas-producing energy sources that contain fossil fuels. These innovative resources enable institutions, industries, businesses, and government agencies to implement long-term clean energy and Net Zero sustainability initiatives by or before 2050.
Dalrada continuously creates innovative, impactful solutions to address the complex challenges of today and the future. To learn more about Dalrada Corporation, please visit www.Dalrada.com. 
About Dalrada (DFCO)
With perseverance, valor, dedication, and vision, Dalrada Corporation is dedicated to tackling worldwide challenges of today and tomorrow.
Dalrada is a global company that operates under the tenet of creating impactful innovations that matter for the world. The Company works continually to produce disruptive solutions that bridge the gap of accessibility and accelerate positive change for current and future generations.
Established in 1982, the Company has since grown its footprint to include the business divisions: Dalrada Health, Dalrada Precision, and Dalrada Technologies. Each of Dalrada's subsidiaries actively produces affordable and accessible world-class solutions to global problems. For more information, please visit www.dalrada.com.
Disclaimer
Statements in this press release that are not historical facts, the statements are forward-looking, including statements regarding future revenues and sales projections, plans for future financing, the ability to meet operational milestones, marketing arrangements and plans, and shipments to and regulatory approvals in international markets. Such statements reflect management's current views, are based on certain assumptions, and involve risks and uncertainties. Actual results, events, or performance may differ materially from the above forward-looking statements due to important factors and will be dependent upon a variety of factors including, but not limited to, our ability to obtain additional financing that will allow us to continue our current and future operations and whether demand for our products and services in domestic and international markets will continue to expand. The Company undertakes no obligation to publicly update these forward-looking statements to reflect events or circumstances that occur after the date hereof or to reflect any change in the Company's expectations regarding these forward-looking statements or the occurrence of unanticipated events. Factors that may impact the Company's success are more fully disclosed in the Company's most recent public filings with the US Securities and Exchange Commission ("SEC"), including its annual report on Form 10-K.
# # #